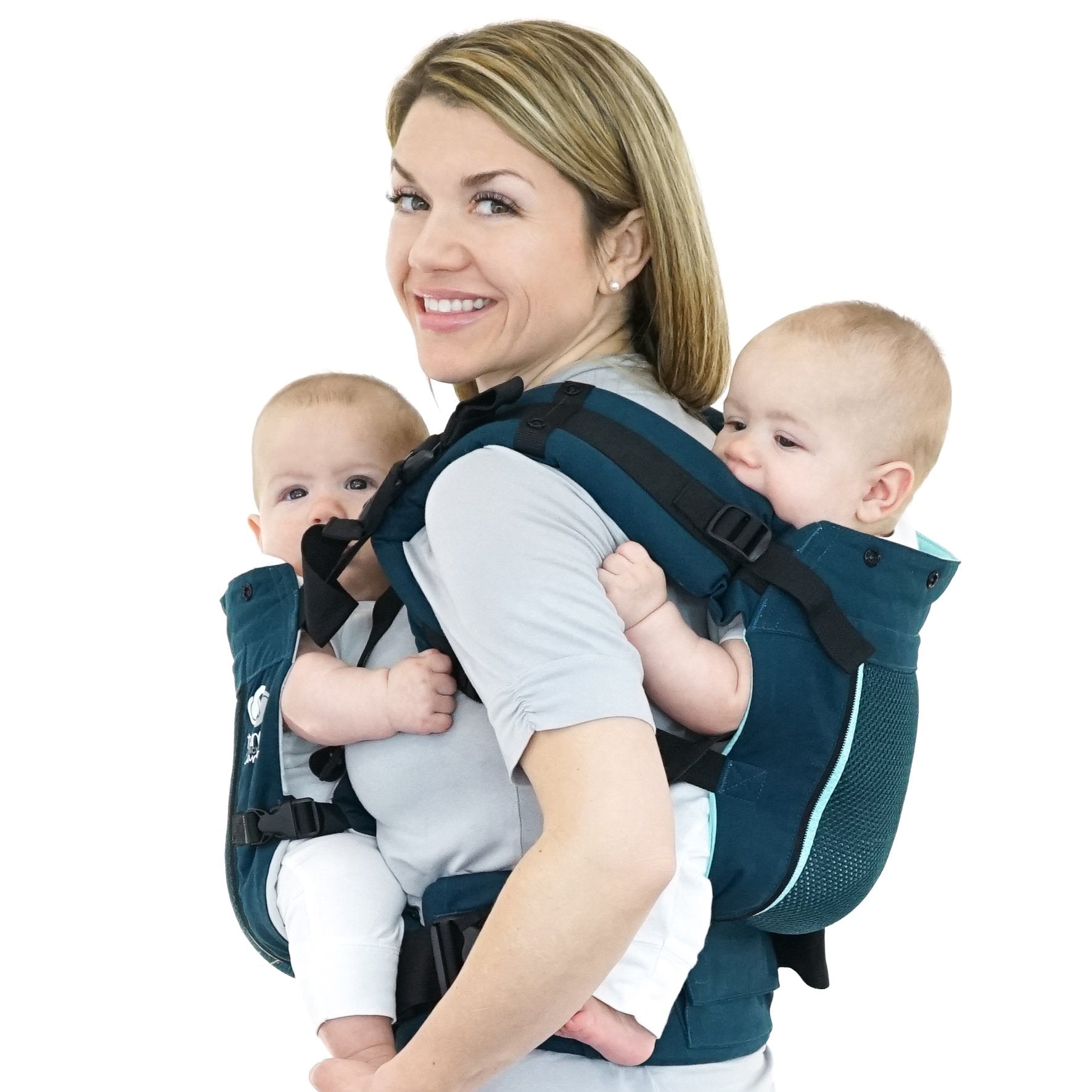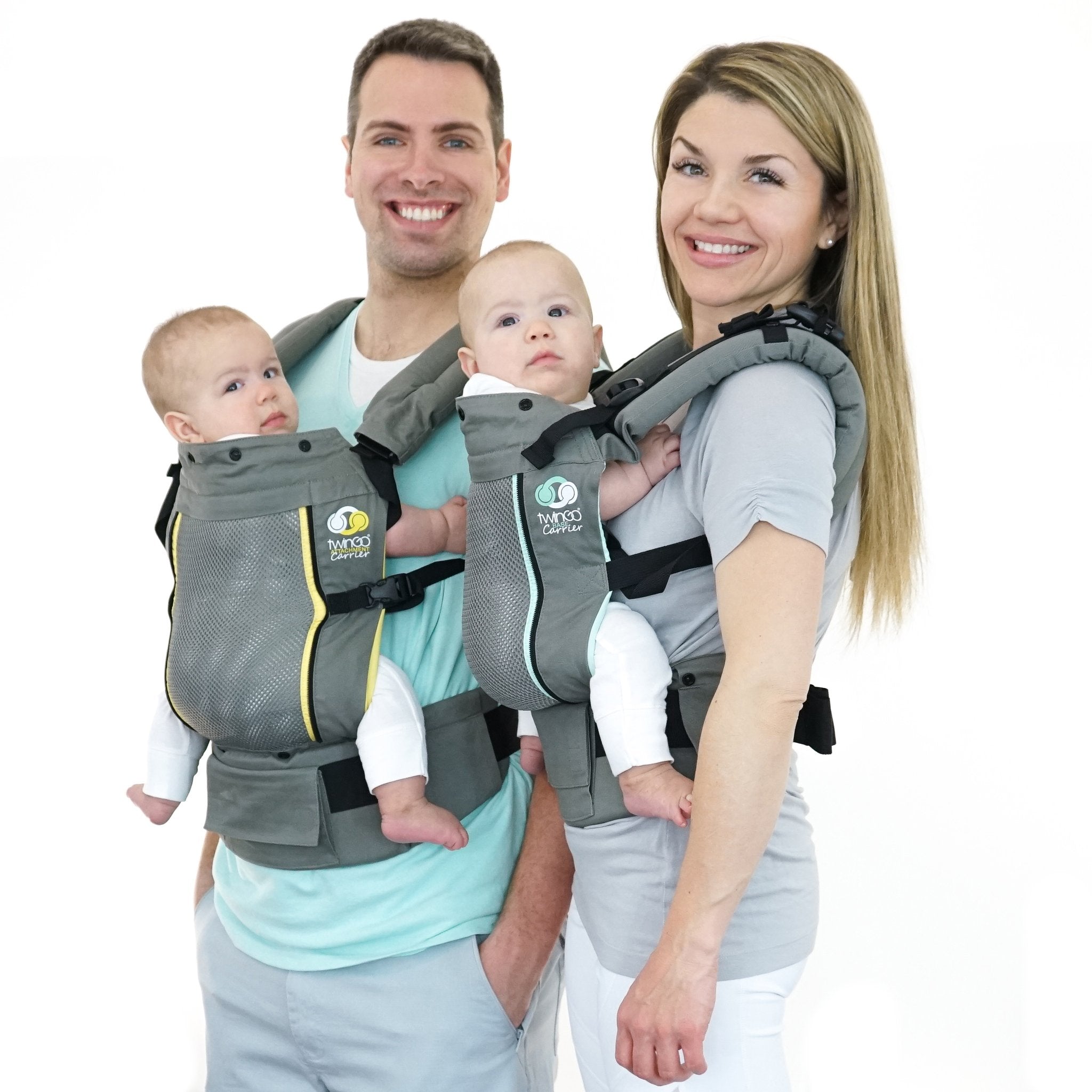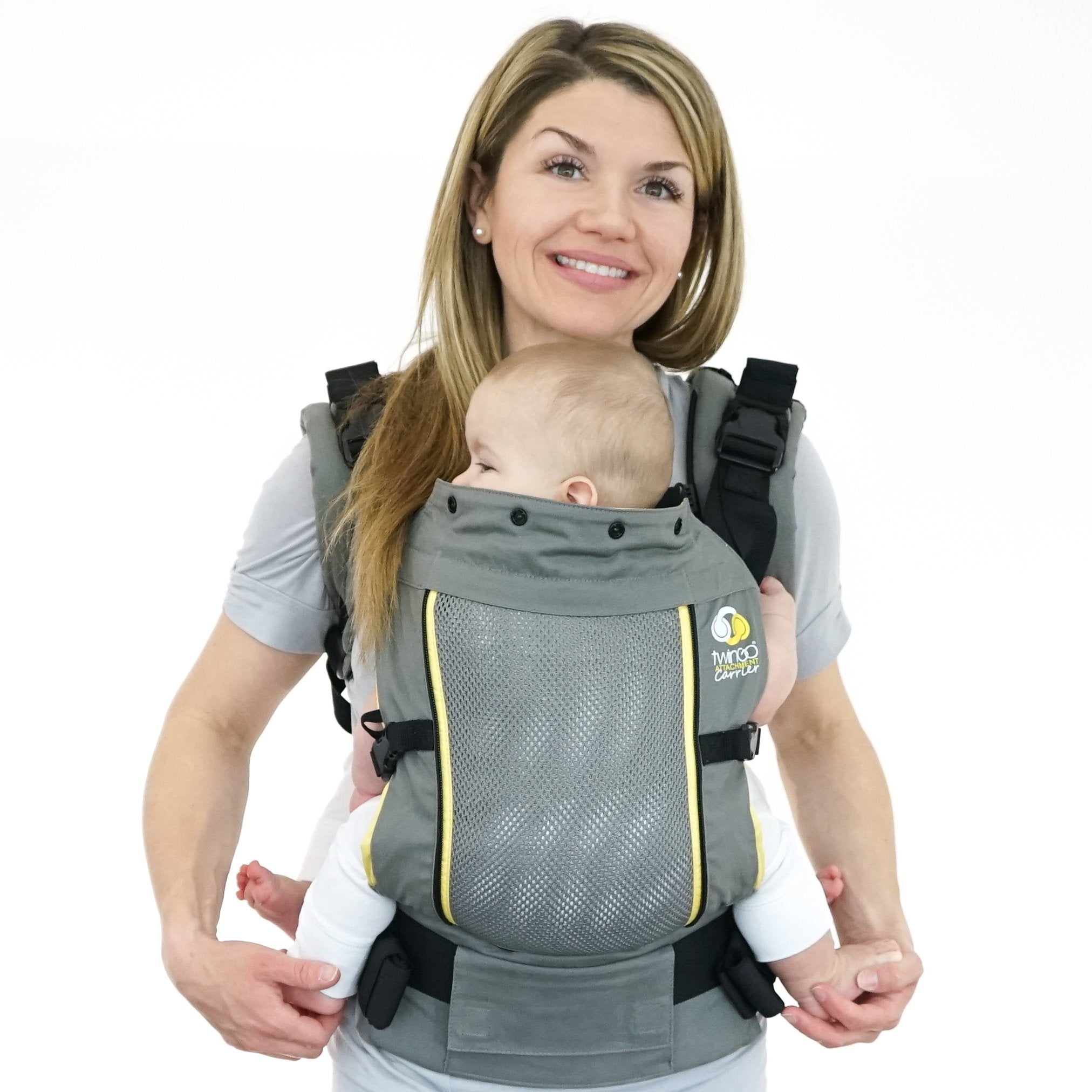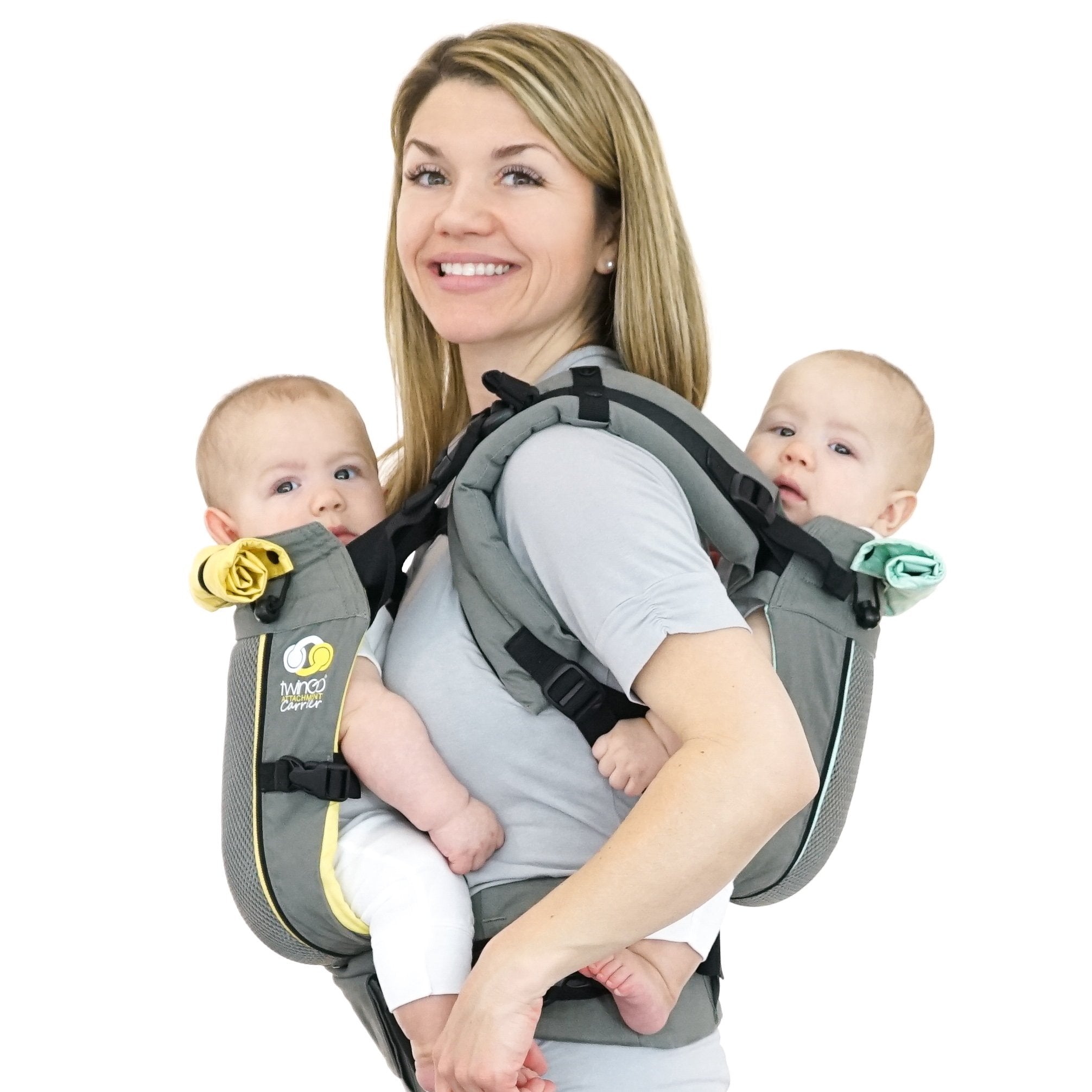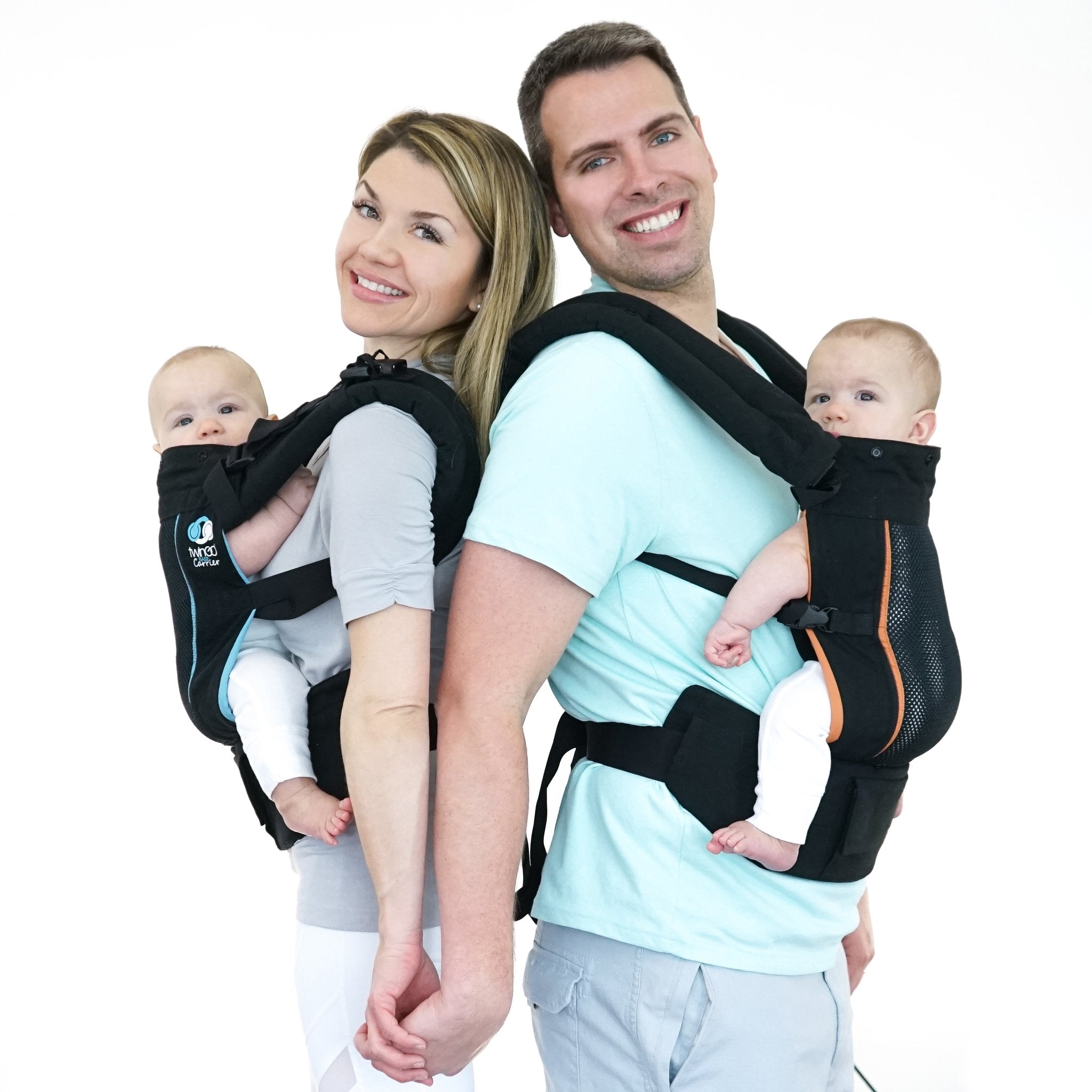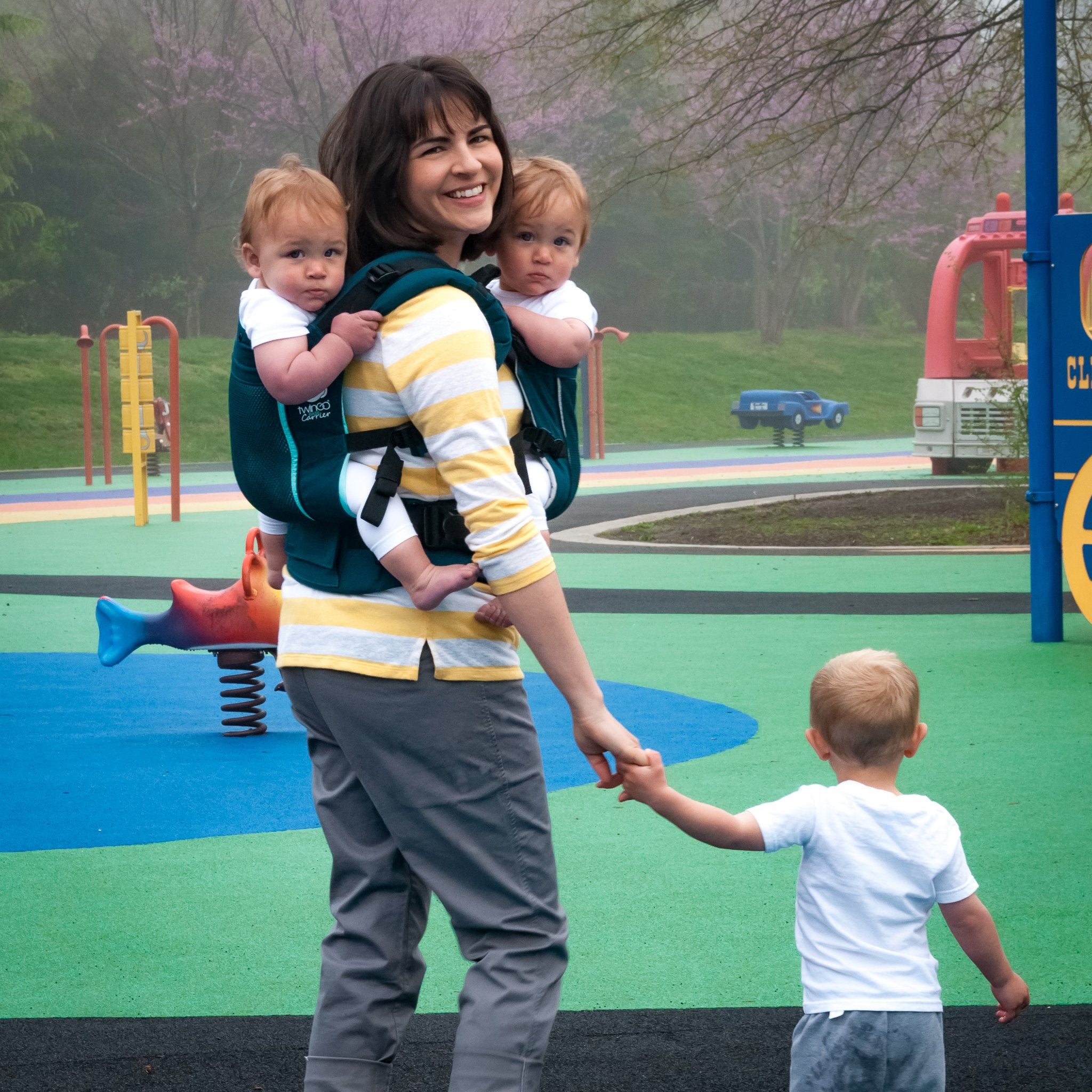 The TwinGo Air is a fantastic option for parents of twins or two children close in age. Lighter than the TwinGo Original Model, the TwinGo Air is made of breathable mesh and lightweight fabrics to ensure that you and babies stay cool while babywearing. The Air Model also has a removable zippered panel which will attach to the mesh during cold seasons, making this the perfect "all seasons" carrier!
Like all TwinGo carriers, The TwinGo Air also splits into two single baby carriers so both parents can each carry one child! Plus, our ergonomic inward-facing position is healthy for your baby's hip development and enables you to comfortably carry the added weight of two. The hardest part will be deciding which color to choose: Classic Black, Cool Grey, or new Modern Teal.


What you get with this bundle:
(1) TwinGo Air (1 Base Carrier and 1 Attachment Carrier)
(2) Removable TwinGo Sleep Hoods, to perfectly match your base and attachment carriers
(1) Removable set of Attachment Shoulder Straps, for when the TwinGo is split into two single carriers
Why you need this bundle:
Economical: This affordable system is less expensive and more functional than purchasing two separate carriers.
Versatile: Can be used by one parent as tandem twin carrier or used by both as single carrier. It also works for both twins and children of varied size.
Comfortable: Breathable lightweight mesh keeps you cool while babywearing. An ergonomic design with a 100% cotton exterior provides comfort for both you and your babies.
Adjustable: The waist and shoulder straps allow for a custom fit for adults 4'11" to 6'5." Can accommodate children between 10lbs-45lbs, and as small as 7lbs with the TwinGo Infant Insert.
Convenient: The Air model has a small pocket on the waistband of both the Attachment and Base Carrier. Perfect for your cell phone or small wallet!

NOW AVAILABLE IN THREE COLORS
MODERN TEAL: OUR NEW COLOR OFFERING! The outside is deep teal, contrasted by an aqua blue interior on the Base Carrier and a matte silver interior on the Attachment Carrier. Perfect for mom or dad, the trendy and sophisticated Teal carrier will look great on everyone.
COOL GREY: The outside of the carrier is a Cool Grey, with a mint green Base Carrier and sunshine yellow Attachment Carrier.
CLASSIC BLACK: Our classic colors are always a winning pick. The outside of the carrier is solid black, with a sky blue Base Carrier and burnt orange Attachment Carrier. The Classic Black carrier goes with everything!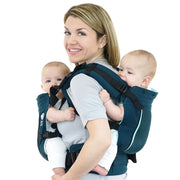 TwinGo Air Model