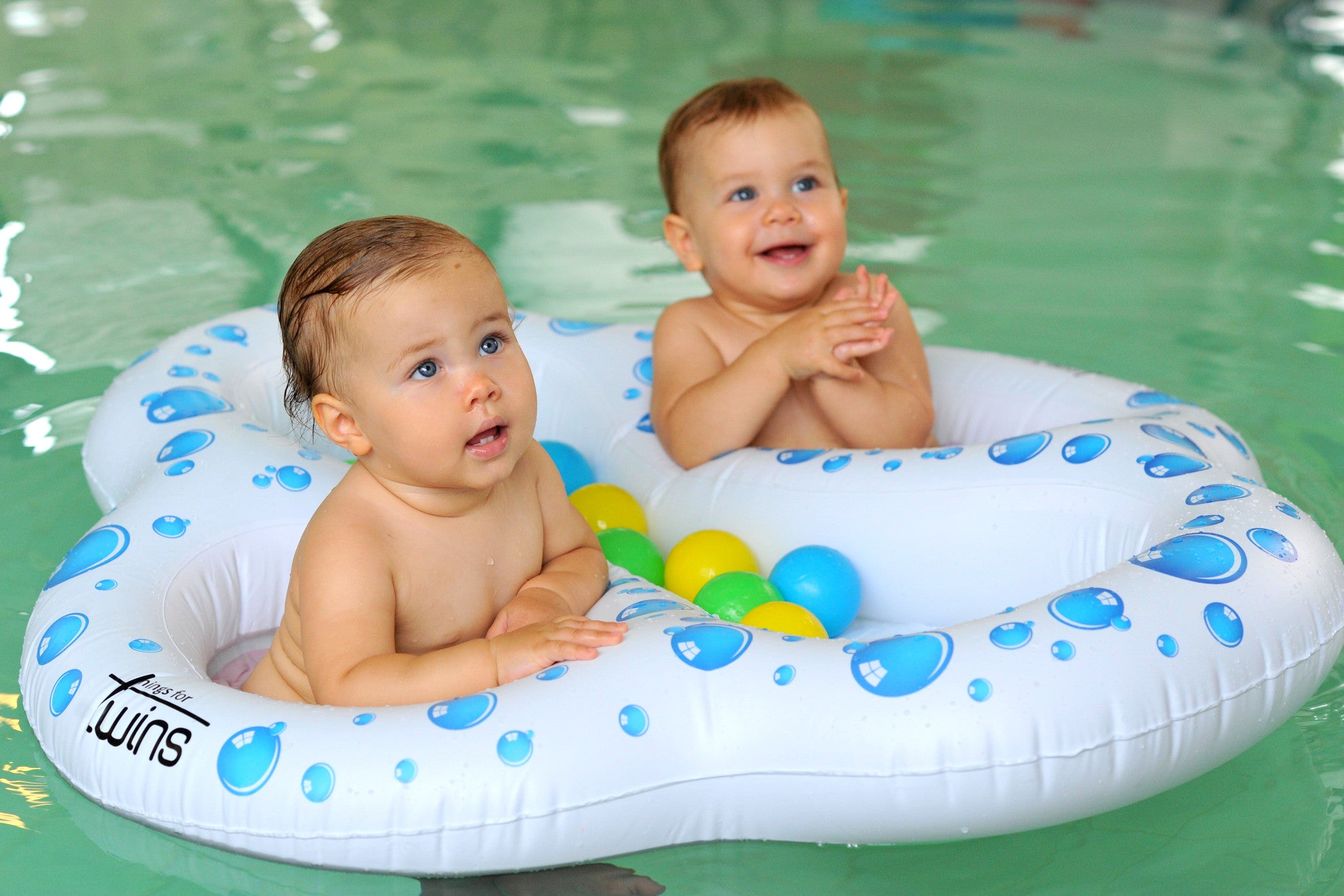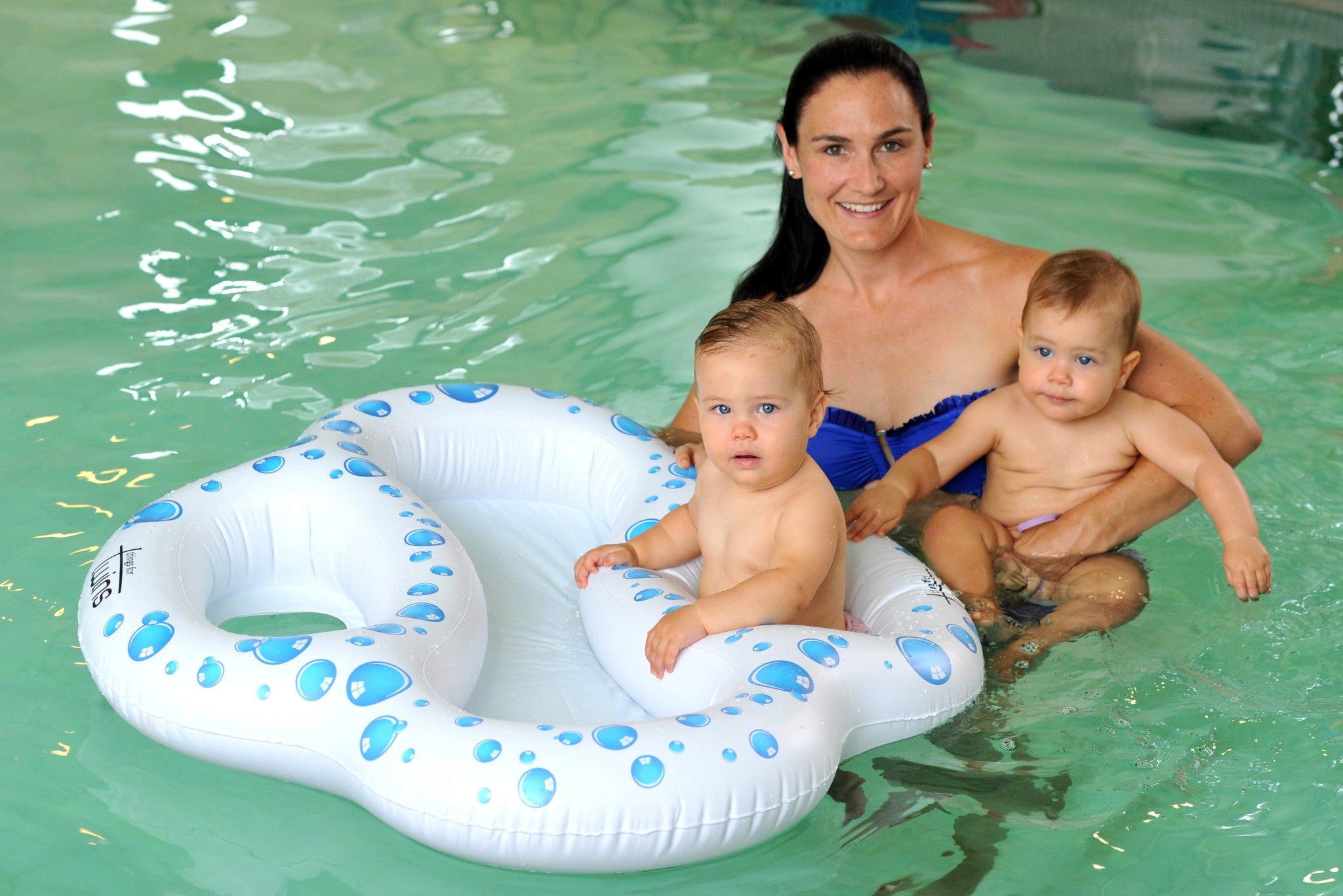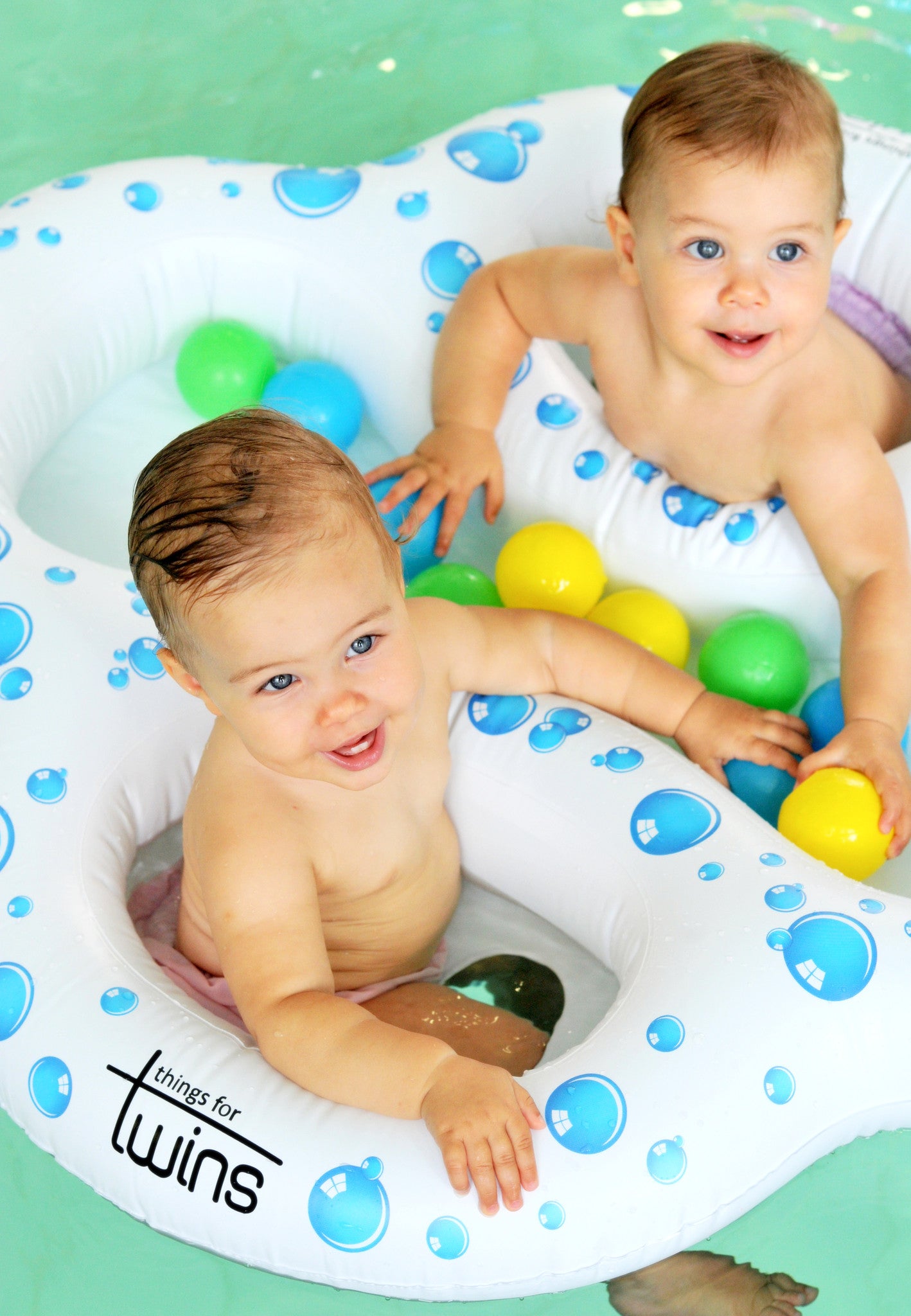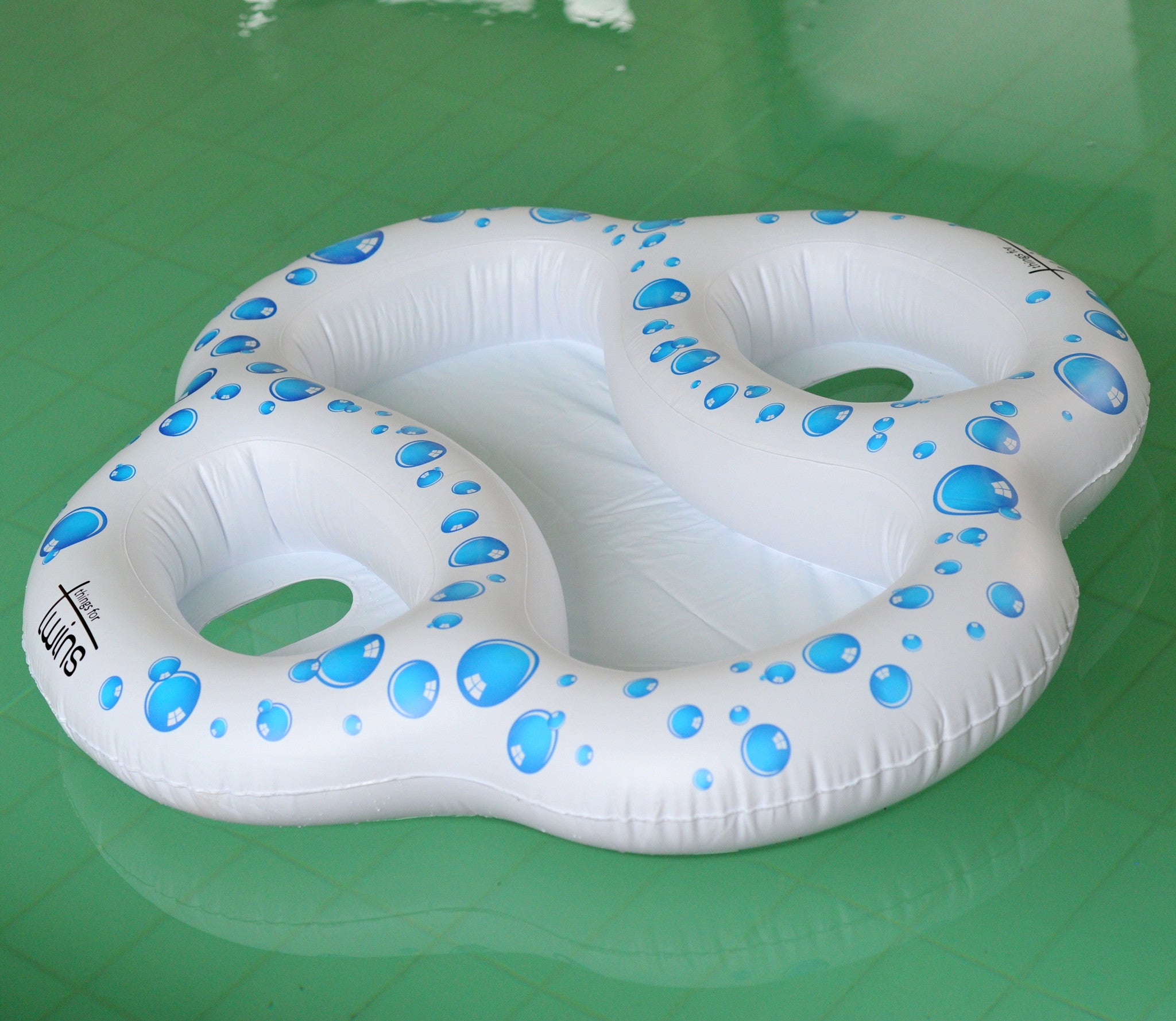 Things for Twins Double Pool Float
Things for Twins Double Pool Float is a must have for any family with twins or two young children!  It can be used in either pools or the ocean.
Designed to hold two children aged from 6 months up to 3 years with a weight limit of 15kg per child (maximum weight restriction 30 kg). Things for Twins Double Pool Float design ensures stability when two children of differing age or weight are in the float or when used individually.  
This twin swim float is proudly designed in Australia, white with a cheerful pattern of bright blue bubbles. The middle section of the float allows for each child to have their own play space, whilst allowing for interaction with co-riders and a supervising adult.  
No longer is a trip to the pool or beach impossible!
INTERNATIONAL SHIPPING WILL BE CALCULATED AT CHECKOUT.
ALL PRICES IN AUD.
*Balls not included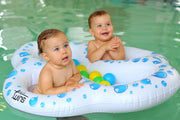 Things for Twins Double Pool Float