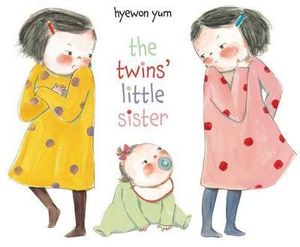 In The Twins' Little Sister by award-winning picture book author Hyewon Yum, being twins means having two of almost everything: two twin beds, two polka-dot dresses, two dolls. 

But these two little girls have only one mom. This is a big problem. 

Soon there will be an even bigger problem: Mom is having a baby, and the twins will have a little sister. But Mom has only twoB arms. Who's going to hold the baby's hand? Luckily, once the baby arrives, the twins discover the pleasures of being big sisters. They also learn that there is more than enough love to go around. 
*Hard cover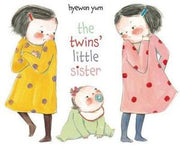 The Twins' Little Sister