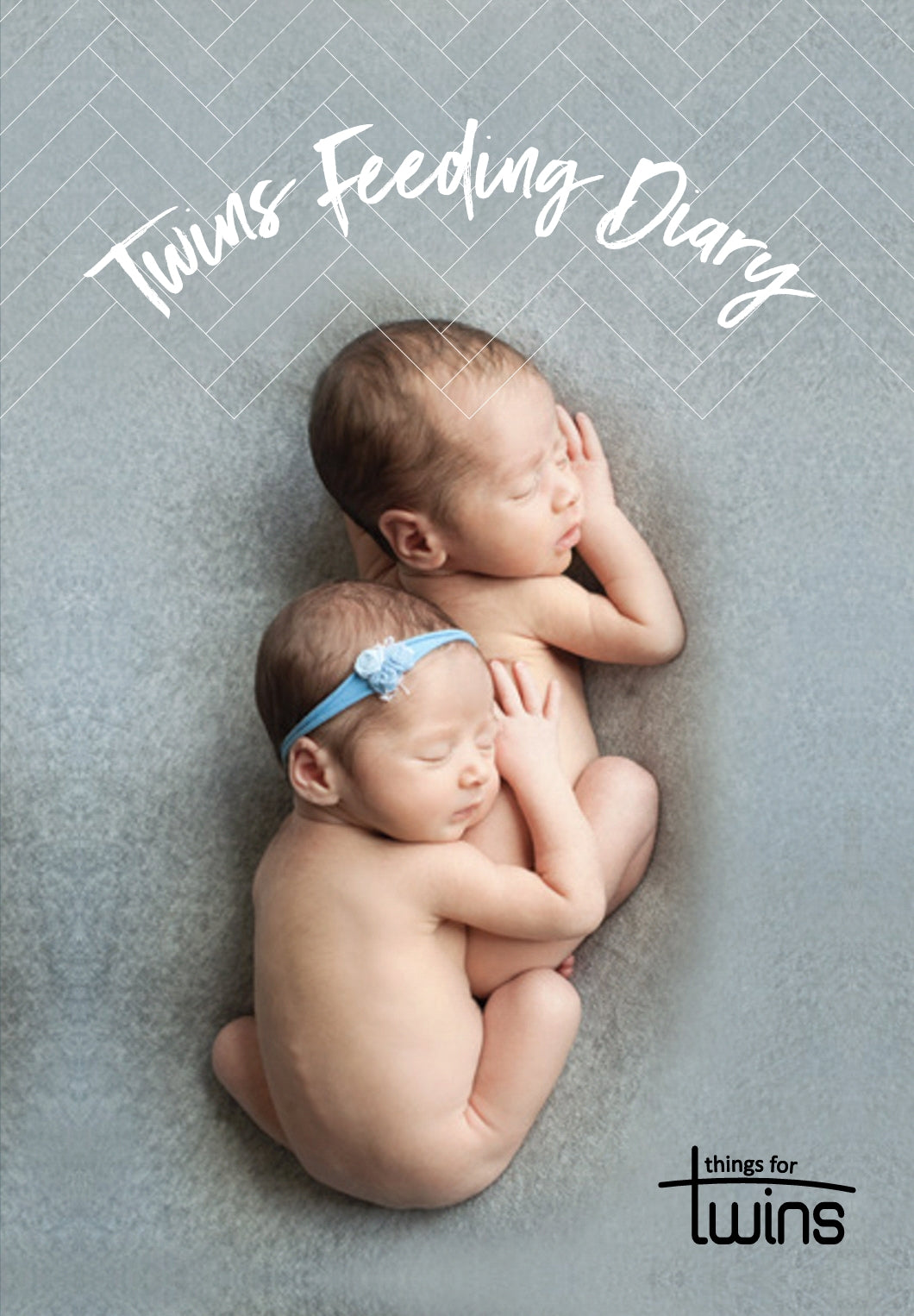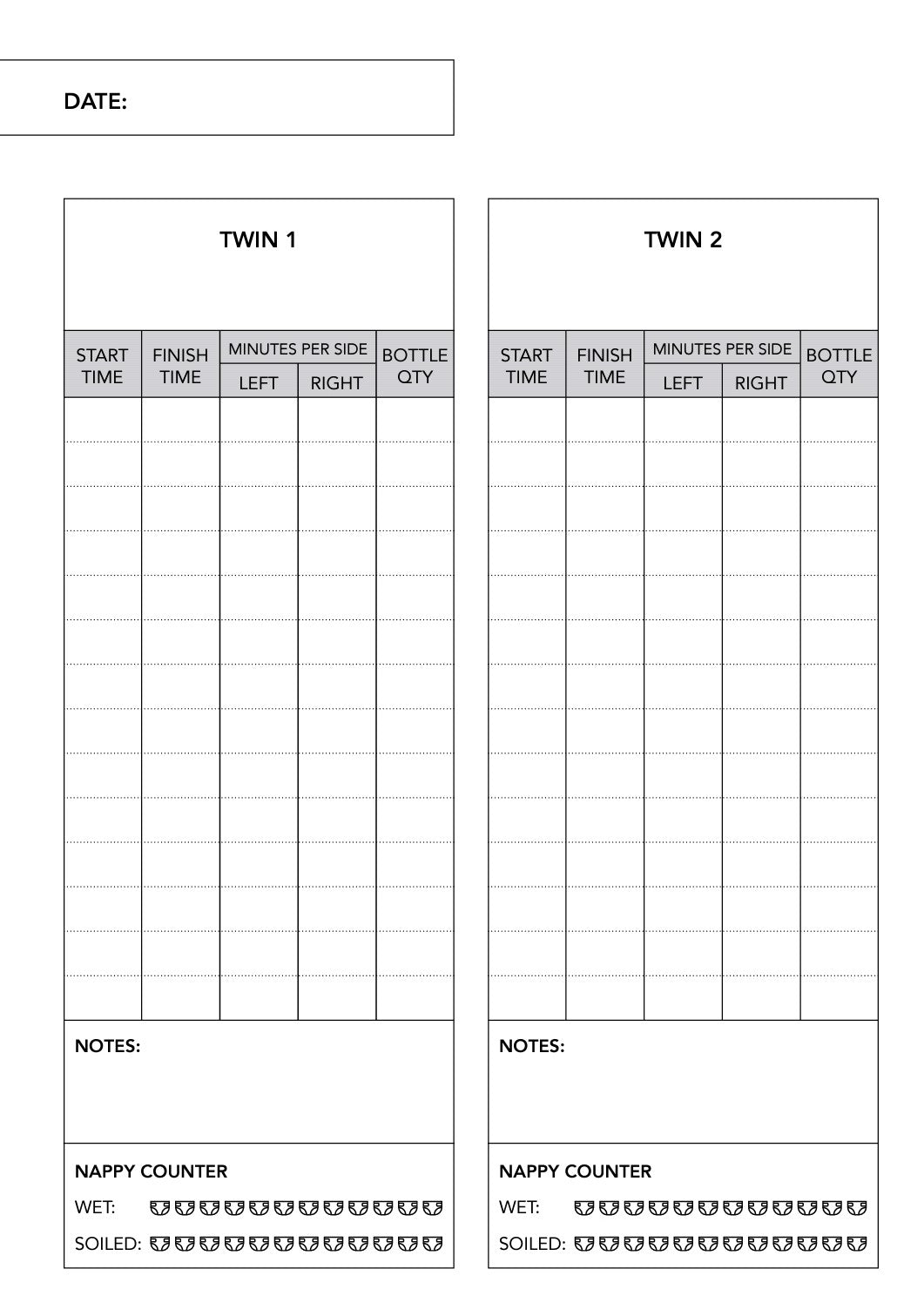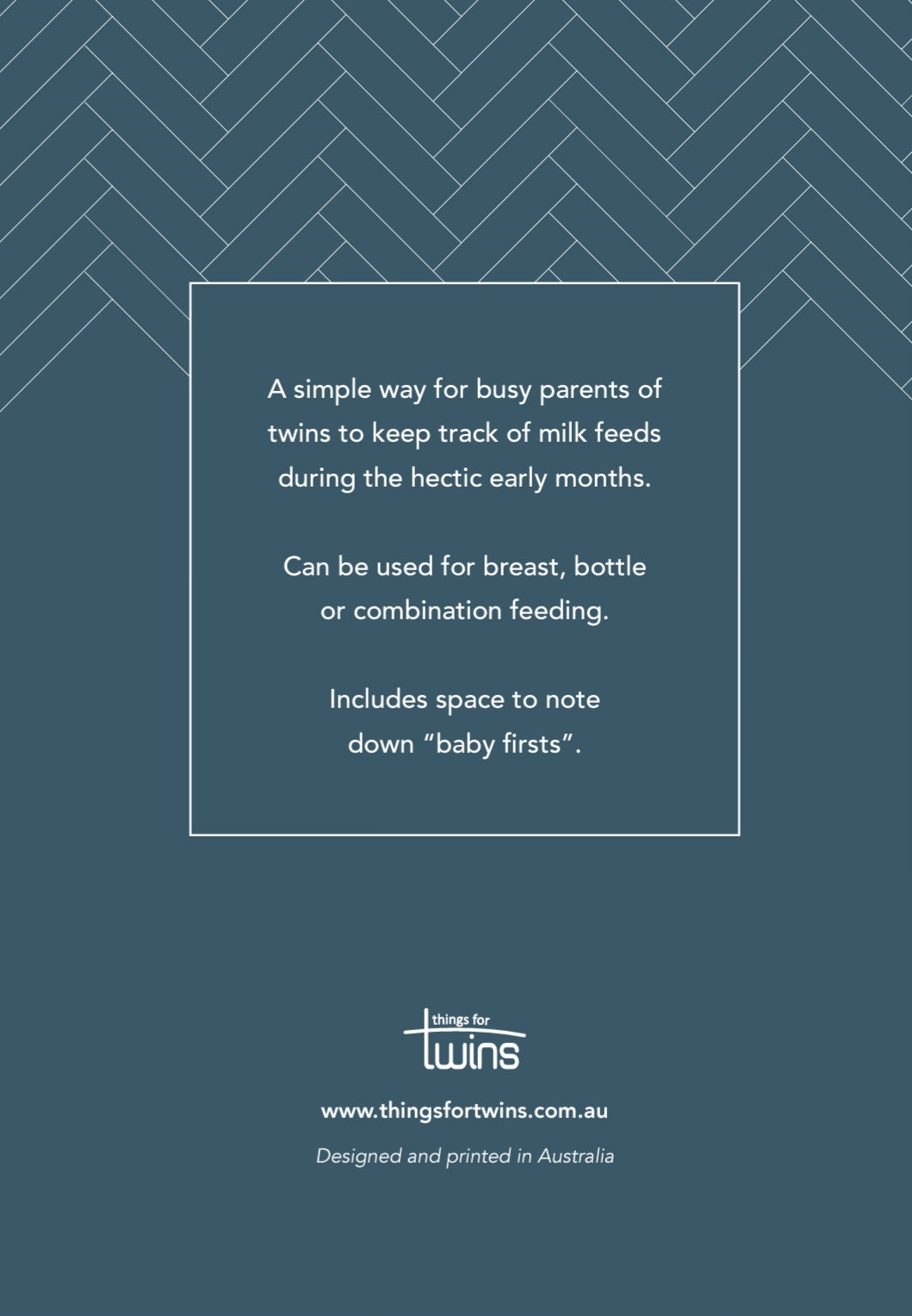 What will I find in the Twins Feeding Diary?
The Twins Feeding Diary features 48 A5 sized diary pages, a beautifully designed cover and space in the inside front cover to record "Baby Firsts". The diary pages (as pictured right) provide ample space to record information under the important headings of: "start time", "finish time", "minutes per side" (for breastfeeding) and "bottle quantity" (for bottle or combination feeding). In addition there is a nappy or diaper counter for each baby and a space for notes on each page. The format is simple and clear to ensure you can fill it out quickly, even when sleep deprived.
 Who can use the Twins Feeding Diary?
The diary caters to parents or carers of infant twins who are breastfeeding, bottle feeding or combination feeding their babies. It is useful for Mothers who are either twin feeding or breastfeeding their babies separately.

Why is the Twins Feeding Diary so helpful?
The primary purpose of the Twins Feeding Diary is to help you keep track of which baby you have fed, when you fed them and the method of feeding him/her. The early weeks and months of being a twin parent are tiring so it's easy to become confused if you don't have a simple method of recording this information.

In addition, you can use your Twins Feeding Diaryas a handy reference to take to your Maternal Health Nurse, Doctor or Lactation Consultant appointments. It will clearly display your babys' feeding and digestion patterns and includes "notes" space for you to jot down any questions or concerns.
The Twins Feeding Diary can also be kept as a memento of the busy, early days with your babies. The early weeks and months can be such a blur; you will look back in awe at the workload you managed to juggle as you flick through the records you kept in this booklet.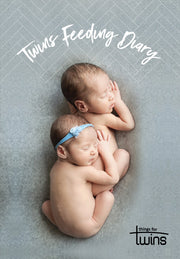 Twin Feeding Diary